Within Just a Few Months of its Release, the Results Are In!
Here's The
PROOF!
"Proof That The Traffic Secrets Course Has Already Dramatically Changed The Businesses And Lives Of Countless People In Over 52 Countries Around The World!
The Question Is, Are YOU Next?"
If You Want To Learn How To Consistently Generate Nearly Unstoppable
Floods Of Targeted Leads To ANY Website… No Matter What You Sell, How
Much Experience You Have Or What Kind Of Budget You Own… And If You're
Sick And Tired Of All The Hype, Scams And Claims You See Online Lately,
Then Read These Amazing Success Stories From Actual, Real Students…
My name is Oluwole, and I am one of the first 10 Google partners in Nigeria since 2016. See my Google awarded badge here.

I started working as Google ads manager in 2014, here in Nigeria. In 2016, I became one of the 10 advertising agencies in Nigeria to earn the Google partner badge after meeting all the requirements including outstanding performance, consistency, budget and passing the exams.
In 2018, I was officially invited to the launch of Google partners in Nigeria. This was a great time in the Nigerian digital space and the presence of the program in Nigeria has really helped to improve our experience as Google advertisers.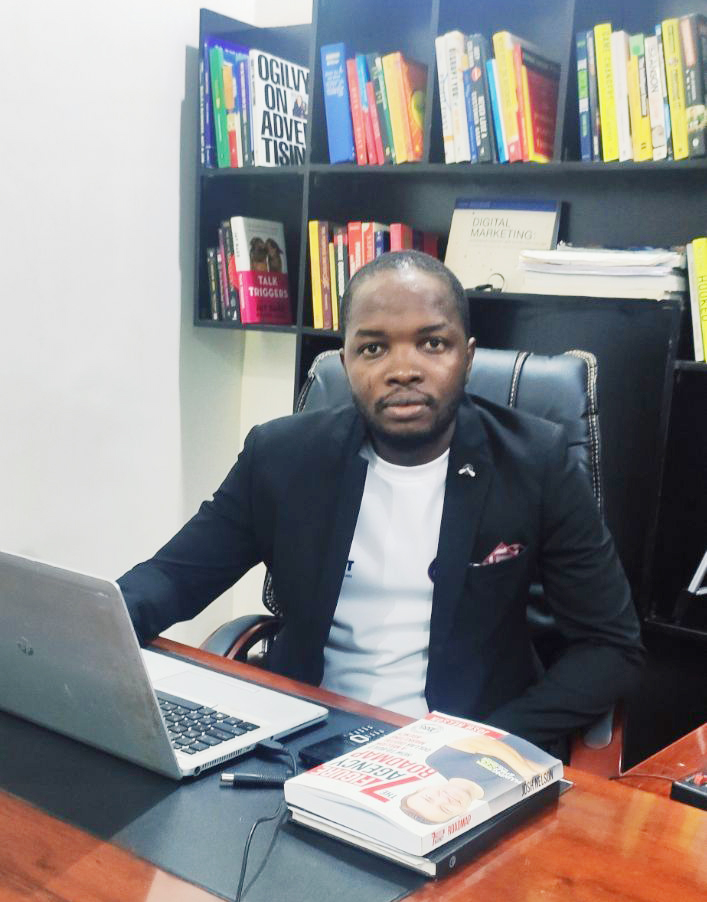 As an active Google ads manager, I have managed scores of accounts for individuals and businesses in different countries.
At the time of publishing this page, I have exceeded over 2 million USD in ads spent on Google. This is the amount of money I have helped businesses use to advertise on Google, with impressive results.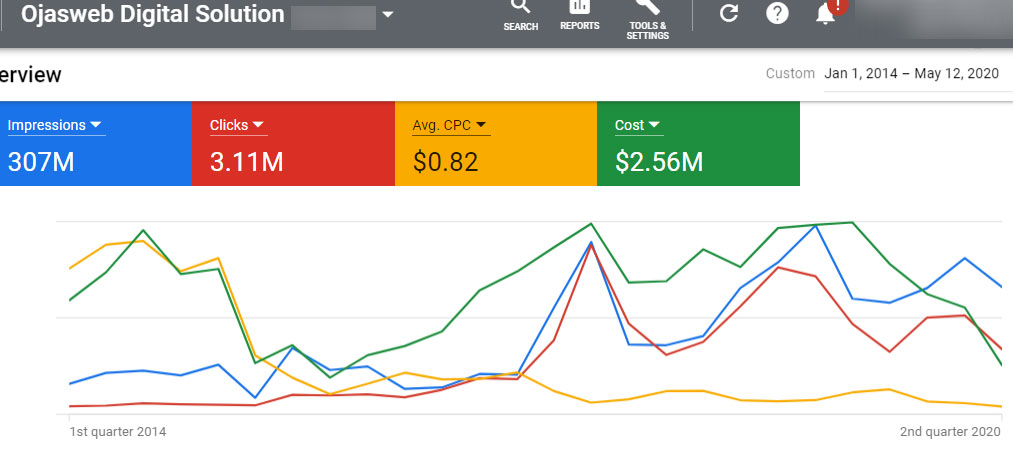 If there's anyone with the competency to help you succeed with Google ads in Nigeria, I am the person. This is because I have experienced almost every challenge Nigerians are facing on Google and I have been able to overcome them.
Are You Ready To Solve The Traffic WAHALA And Drive Huge Conversions?

Before you answer, first take a closer look at what some of those that have worked with me have to say…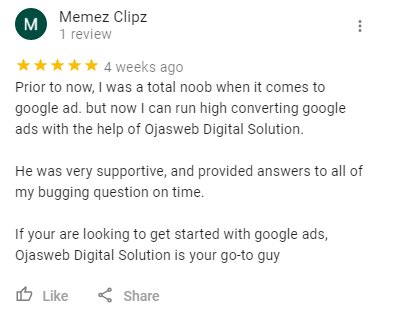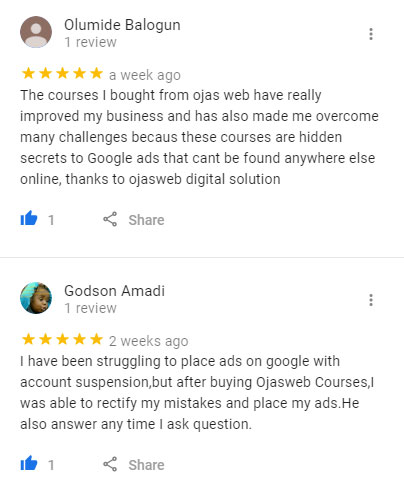 Are You Happy With The Way Your Advertising Budget Is Being Wasted On Google?
If your answer to the question above is NO, please read on, I have something amazing for you.
No less than 5 Nigerians ask me for help as regards their Google ads accounts.
Some, after managing to create ads on Google, the budget got exhausted on irrelevant traffic from different countries.
Some, after taking time to complete the setup of their ads, they end up waiting forever for performance to pick up.
Some, desperately looking for conversions and end up throwing their money at Google without result.
Some, after applying Google's unending recommendations, end up building extremely complex account that they can no longer manage.
There are just too many of these scenarios i have encountered.
If these are not FRUSTRATIONS, what else is?
The basic truth is that few of us know how to advertise on Google without facing any of the challenges listed above. However, what is the fate of those who don't know how to go about it?
Such person might lose hope, run loss or even close his/her business completely. SAD! But that's what actually happened to many people. Fortunately, I will change the game for you.
Welcome, This Is For You.

In my over 6 years as Google ads specialist in Nigeria, I have face different challenges and work on different strategies that have helped me to develop more love for this powerful platform.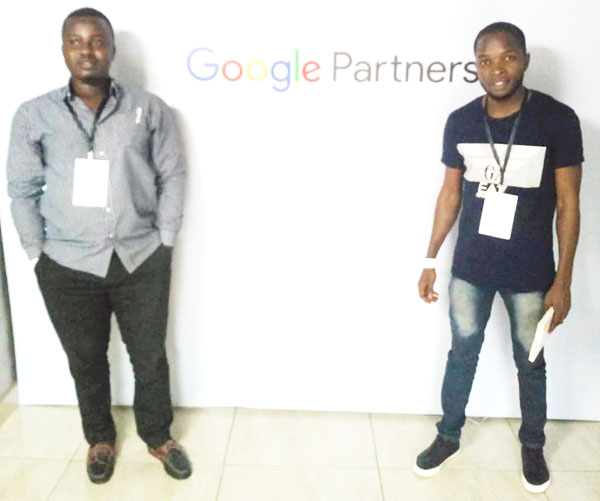 I have trained scores of people on how to use Google ads to drive more customers for their businesses. And of course, this is what I still do up till today.
I don't want to tell you that Google is the number one platform on the internet world. I guess you already know. So, the big question I want to help you solve is how you too can start using Google ads to drive impressive results for your business.

Before I show you some jaw-dropping offers that will eventually change your marketing for good…
Allow Me To Ask The Following Questions:
Are you new to Google ads or you are among the people who have been FRUSTRATED by Google due to issues such as:
Wastage of advertising budget without getting good result
Inability to understand how Google ads work
Getting huge number of irrelevant traffic from people within and outside of your target
Confused with Google's unending recommendations after recommendations.
Not able to measure the result they're getting from Google. etc
I completely understood how it feels to experience any or all of the highlighted issues above.
However, before you start thinking of whether to close your business so as look for a cleaner job in a hotel or become a private school teacher
Let Me Show You Some Of The AMAZING Results I Get With Google Ads

I let the results do the speaking, and that is why I can show you some of the amazing data from different accounts that I have been managing for many years.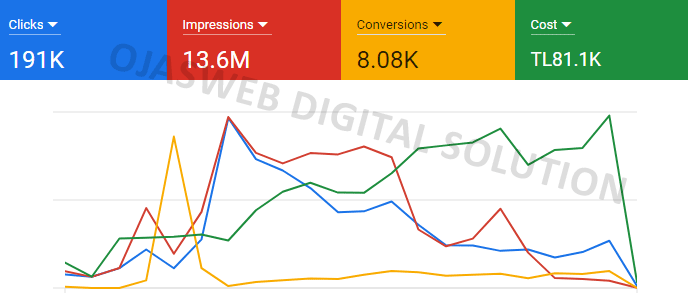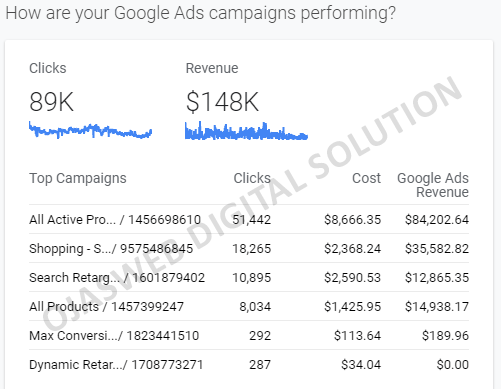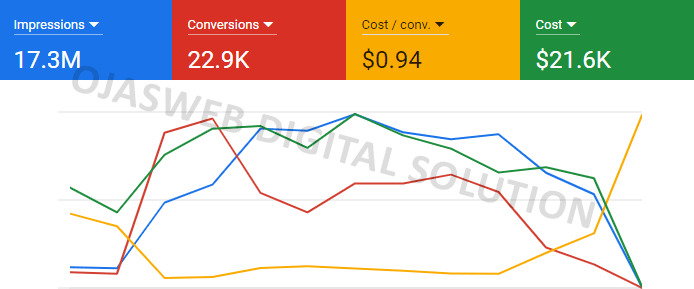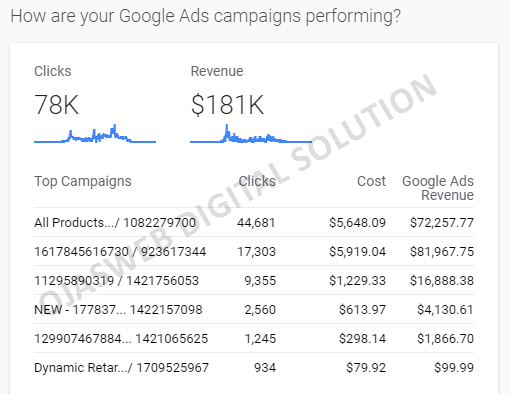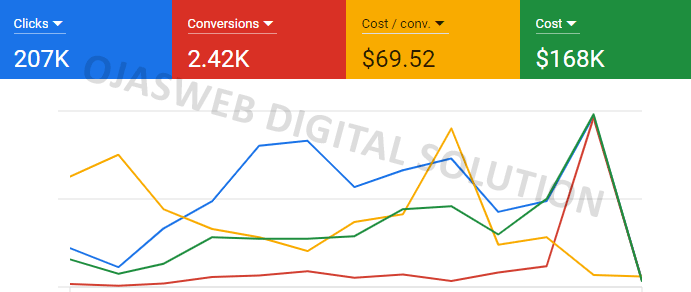 Now that you're ready to use Google ads to drive more customers for your business, it will be disastrous to jump right in without following expert's advice.
And because of that, I have prepared some fail-proof guides for you. I call it Google ads manual because that is what it is.
Here's My Guaranteed Rescue For You, Only If You're Ready To Turn Google Ads To Your Gold-Mine Starting From Now!
Driving traffic to a website or business is one of the most difficult things for any entrepreneur. But it is crucial if you want to generate sales and increase your profit.
Google ads (AdWords) is the most popular PPC platform on the internet, whereby you can create ads that will be shown on Google search, search partners, YouTube, blogs, mobile apps, etc.
These ads can help you get highly targeted and well converting traffic that will allow you to get more sales on your website or in your physical store.
UNFORTUNATELY, many people are unable to run ads on Google due to some or all of the frustrations highlighted above.
Are you one of them?
Why use Google Ads (AdWords) For Your Business?

Google Ads (AdWords) allows you to target using a whole lot of targeting methods; from keywords to topics, audiences, interest, demographics, etc.
This is great for you as a business owner because you can target these phrases and know that you're only getting traffic from people that are actually interested in your product or service.
This helps you to reduce time wasted on non-purchasing leads and lets you focus your efforts on converting the more valuable visitors that Google ads (AdWords) can send you.
There are a number of different variables which must be taken into account and treated with care
Which is why I put together a Three Hours And 40 Minutes Video Guide to share my tips to help you setup Google ads display campaigns the right way, and also how to measure your performance.
INTRODUCING…
Google Advertising Mastery
According to feedback from buyers, this is not just a course. This is a manual for everyone who wants to succeed with Google ads.
Here's What You'll Discover In The Practical Google Ads Video Guide:
Understanding the Google advertising platform.
The recommended way to create your Google ads campaigns.
Proper way of creating your ad groups
Best strategy to outrank competitors on Google ads
The best method to create your Google display ads
Advanced targeting methods and optimization
Finding the best metrics that matter most for your campaign
Audiences and content targeting on display network
Google ads retargeting
Untold secrets about Google smart campaigns
Proper way to measure your Google ads campaign performance
Restructuring your Google ads account dashboard
Advanced keywords targeting and optimization
The best method to create your Google search ads
The recommended way to create your Google search campaign
Understanding the Google ads account interface and finding what you needed.
…and much, much more!
You will learn all of these in this specially made
3 Hour and 40 Minutes 100% Practical Video Guide
What Is The Price For All Of These?
The regular price for this course is ₦52,600. But wait! You're not going to pay that amount. There's something special for you today.
You will gain instant access to the course today for just
₦30,000 Only.
All you need to do is click the button below
Wishing you a successful advertising on Google's platform.
This site is not a part of the Facebook website, Facebook Inc. It is also not part of the Google Website or Alphabet Inc. Additionally, this site is not endorsed by Facebook or Google in any way. FACEBOOK and GOOGLE is a trademark of FACEBOOK Inc and ALPHABET INC respectively.